What was that sound? No, you're not going crazy — we heard it, too. It was the joyfully cacophonic tones of international privacy pros gathering at watering holes around the world, talking cybersecurity and (plot twist) privacy, getting to know each other, and otherwise having the time of their lives at this year's Privacy After Hours' Jan. 26 (early) celebration of Data Privacy Day.
All in all, the IAPP hosted more than 60 Privacy After Hours events on five continents for a record-setting year, with estimated attendance over 1,000 professionals. Curious as to what went down? Banish that retrospective FOMO (fear of missing out) and revel in your peers' good times, some of which are highlighted below.
---
Host: July Galindo Quintero and Mauricio Jaramillo
Location: Bogata, Columbia 
"The breakfast went great, assistants participated actively and we had the DPA director and the administrative investigations principal officer," said Galindo Quintero. "The amicable discussion was mostly directed to international transfers of data and data breaches. There is a proposal on the table to open a space in order to continue the fluent communication between privacy practitioners and the authority." 
---
Host: Phillip Mahan, FIP, CIPM, CIPT, CIPP/US
Location: Atlanta, Georgia 
"The Atlanta Privacy After Hours was a big success," Mahan said. "We had a really good turnout (over 40 people) and everyone spent the time networking and having a good time. " 
---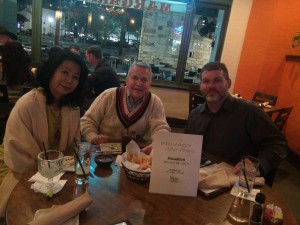 Host: Ed Shaw, CIPP/US
Location: Houston, Texas 
"My wife and I went to the Privacy After Hours event in Houston," Shaw said. "We were joined there by Skip Clarke and all three of us enjoyed great drinks, food, and conversation."
---
Host: Michael Morgenthaler, FIP, CIPP/E, CIPT
Location: Mannheim, Germany
"Approximately half of the registered attended, plus three others (without registration)," said Morgenthaler. "It was nice and really good for networking." 
---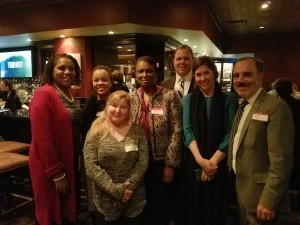 Host: Gladys Bertrand, CIPP/US
Location: Parsippany, New Jersey 
"The Privacy After Hours was a success yesterday," said Bertrand. "Everyone had a great time, with a total of 10 participants."  
---
And it's a wrap! Left wanting more details about Privacy After Hours? Get them here. Curious as to when there will be a get-together in a city near you? Review the upcoming event schedule here.  
Member Engagement Coordinator Brittany Siciliano contributed to this report. 
Comments
If you want to comment on this post, you need to login.