F-Secure unveiled a complimentary service, dubbed Privacy Checker, which allows users to identify data that trackers use for potential mal-intent. Upon diagnosing potential "footprints," the tool provides access to its VPN "Freedome," allowing concerned customers to cover said tracks, should they wish. 
HIPPA Audit Preparation Training Suite from 3Lions Publishing, Inc.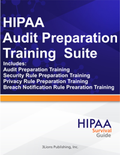 3Lions Publishing, Inc., released HIPAA Audit Preparation Training Suite, a program to compliment its HIPPA Survival Guide or for separate purchase. The software is free for subscribers, and helps the user understand how to adequately implement the 169 requirements of the HIPPA Audit Protocol.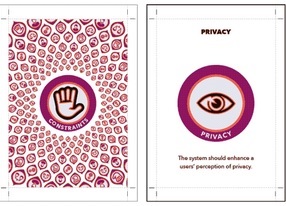 Microsoft and University of Nottingham has published a deck of free, printable flashcards that aim to take loftier, European-specific privacy terms and boil them down into more digestible, easier-to-memorize soundbites.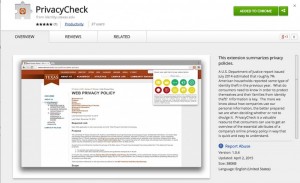 The University of Texas at Austin unveiled PrivacyCheck, a Google Chrome add- on that parses and translates websites' various online privacy policies into layman's terms, explaining how said policy affects the user. The extension is complimentary.
HIPAA Safeguard 2.0 from Cornichon Healthcare

Cornichon Healthcare released Version 2.0 of HIPAA Safeguard, which fuses its own risk-analysis template with HIPAA protocol that, when applied to the user's company, can assist with assuring the HIPAA's 92 procedures for safeguarding protected health information are observed. While the program costs $499 with year-by-year renewals for $99, interested users can test the product online on the HIPAA Safeguard website.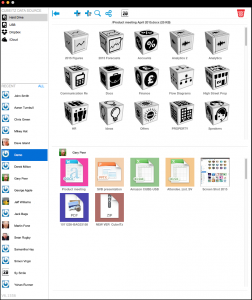 CubeiTz launched encryption software Data Guard that stores files ─locally or externally─ with 1 million-bit encryption. The program secures "corporate data, communications, and the applications themselves." Data Guard is free for an initial trail month, and can be purchased for £41.99.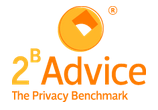 2B Advice aims to streamline the processes of data privacy management with its release of 2B Advice PrIME. The software has multiple features, such as an audit module and codes of practice. While there is no trail version available, a complete and complimentary single-user license is available on their website.
ONEcount Development's Release 11.5

ONEcount Development's data management program has a new iteration, Release 11.5. This updated version includes more specific data and collection and analysis, as well as the ability to create custom dashboards.
Comments
If you want to comment on this post, you need to login.