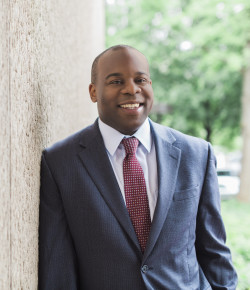 Stephen Reynolds
Litigation Group Partner, Ice Miller LLP
When I began to focus my law practice on data security and privacy, the IAPP was one of the first organizations I joined, and it has continued to be one of the most beneficial.
I've particularly enjoyed the education and networking with privacy professionals, both at conferences and local KnowledgeNet Chapter meetings.
The IAPP has also been very supportive of our volunteer efforts to create and build a Minorities in Privacy Group of diverse professionals in the privacy arena. We've grown to 150 members, with more than 100 attendees at our event during the most recent IAPP Global Privacy Summit.