The Little Big Stage
The Little Big Stage has been called entertaining, informative and many other things — but never boring. Find your way to the Exhibit Hall for these mini-talks throughout the conference.
Sponsored by: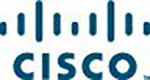 Monday, September 23
5:30 – 5:50 p.m.
How to Make Privacy Everyone's Business Across the Organization
Paul Breitbarth, Director of Strategic Research and Regulator Outreach, Nymity
Sponsored by:   

6 – 6:20 p.m.
Simplifying Privacy Compliance with The TrustArc Platform
Michael Lin, SVP Product Management, TrustArc
Sponsored by:   

Tuesday, September 24
12:15 – 12:35 p.m.
CCPA & Beyond: Manage Breach Notification Obligations in a Changing Landscape
Douglas Kruger, VP, Business Development, RADAR
Sponsored by: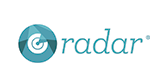 12:45 – 1:05 p.m.
Staying Ahead of Changes on the Global Privacy Landscape
David Longford, CEO, DataGuidance by OneTrust
Sponsored by:   
3:50 – 4:10 p.m.
Revealing the Privacy Paradox
Nicholas Cramer, Director, Cyber Risk Solutions, Symantec
Sponsored by: