The Little Big Stage
The Little Big Stage has been called entertaining, informative and other things—but never boring. Find your way to these mini talks throughout the conference.
Tuesday, October 17
10:05 – 10:25 a.m.
Introducing the Next Generation PIA Solution
Ray Pathak, CIPP/C, CIPT, FIP, VP, Privacy Office Solutions, Nymity
Sponsored by:
12:55 – 1:15 p.m.
Automating GDPR Data Subject Rights, Consent & Data Flow Mapping
Nimrod Vax, Head of Product, BigID
Sponsored by:
1:25 – 1:45 p.m.
8 Best Practices for GDPR Consent: Why GDPR Won't Destroy Your Marketing World
Rob Tate, Vice President of Sales, PossibleNOW
Sponsored by: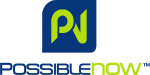 3:10 – 3:30 p.m.
Security, Efficiency, Productivity
Ruben Lugo, Strategic Product Marketing, Kingston Technology
Sponsored by:
3:40 – 4 p.m.
GDPR's 72-Hour Notification Rule: Simplify Compliance Through Automation
Doug Kruger, SVP Sales and Business Development, RADAR
Sponsored by:
Wednesday, October 18
10:05 – 10:25 a.m.
Incident Response Surprises Multinational Companies Will Face Under GDPR
Michael Bruemmer, CIPP/US, VP, Consumer Protection, Experian Data Breach Resolution
Sponsored by:
12:50 – 1:10 p.m.
Mobile Apps: What Information Do They Collect and Where Does It Go?
Tom Karygiannis, VP Product, Kryptowire
1:20 – 1:40 p.m.
Monetizing Personal Information: Challenges and Solutions
Sagi Leizerov, CIPP/US, Chief Data Solutions Officer, Prifender
Sponsored by: