Networking+
Get social! Use the hashtag #DPC19 to join the conversation. Follow us on Twitter @PrivacyPros and @DailyDashboard for live updates from the conference.
Welcome Reception
Tuesday, 19 November, 17:00 – 19:00
Usher in the conference in style. Enjoy food and drinks with friends and colleagues at our opening night reception. It's a great opportunity to network and check out this year's exhibitors. Free and open to all!
Sponsored by:
After Hours Gatherings
After the Welcome Reception and Privacy Party, come to After Hours! Meet up with other delegates for some fun, casual networking around Brussels.
Tuesday, 19 November, 19:00 – 21:00
Networking After Hours
Location: BEAT Restaurant, Rue de l'Enseignement 1, 1000 Brussels
Sponsored by: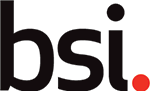 Wednesday, 20 November, 21:00 – 22:00
LGBTQ After Hours
Location: Le Dolores, Rue du Marché au Charbon 40, 1000 Brussels
Thank you to our organiser Stephan Lehmann, Corporate Alliance Consultant, IAPP.
Light Appetizers and first drink for each delegate will be provided.
Privacy Engineering Section After Hours
Location: Chemistry & Botanic's Cocktail Bar, Place de la Vieille Halle aux Blés 49, Brussels, Belgium
Thank you to our organiser, Isabel Barberá, CIPP/E, CIPM, CIPT, Data Privacy and Security Specialist, BitnessWise.
Sponsored by: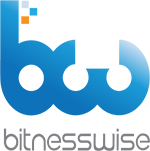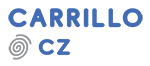 The first 15 delegates will receive a drink ticket and light appetizers will be provided.
Women Leading Privacy After Hours
Location: BrewDog Brussels, Putterie 20, 1000 Bruxelles, Belgium
Sponsored by: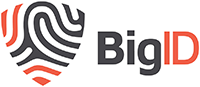 Delegates are responsible for their own expenses.
Women Leading Privacy Session
An Unbiased Conversation: An Interview on Innovation, AI and Bias
Wednesday, 20 November, 13:45 – 14:45
Ulrika Dellrud, CIPP/E, CIPM, CPO, PayU
Lokke Moerel, Senior Of Counsel, Morrison & Foerster; Professor, Global ICT Law, Tilburg University
Part of Women Leading Privacy programming.
Sponsored by: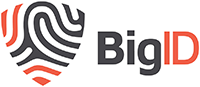 Privacy Party
Wednesday, 20 November, 19:00 – 21:00
Join us in celebrating the data privacy profession with food and drink amid Art Nouveau splendour and contemporary comic stripartistry. Click here for walking directions.
Sponsored by: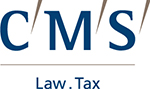 Location:
The Belgian Comic Strip Center
Rue des Sables 20
1000 Brussels
Roundtable Topic Discussions
Thursday, 21 November, 13:30 – 14:30
Select a topic and grab a seat at the table! Connect with fellow attendees over a small, interactive and lively discussion. Lunch will be available in the room, so come straight to the session to participate. Seats are not guaranteed; first-come, first-served.
Adtech and GDPR in Different Member States
Paul Voigot, CIPP/E, Attorney, Taylor Wessing
Celebrities as Data Subjects
Inge Teklenburg, CIPP/E, CIPM, FIP, Koffiemolen Informatietechniek en Organisatie-advies
Close the Deal: Risks and Solutions for M&A Transactions
Jörg Hladjk, Partner, Jones Day
Developments in GDPR Enforcement, Actions and Trends
Colin Rooney, CIPP/E, CIPM, Partner, Arthur Cox Company
DPIAs and Related Privacy Risk Assessments
Chris Elwell-Sutton, CIPP/E, CIPM, FIP, VP, Data Protection Lawyer, Columbia Threadneedle Investments
How to Implement Efficient Privacy Programmes in Startups
Henrique Fabretti Moraes, CIPM, Lawyer, Opice Blum Advogados
People Abusing GDPR
Rudolph Periny, CEO, Eyecoon and Christina Maria Schwaiger, Associate, CMS Reich-Rohrwig Hainz
Personal Data Protection in Latin America
Mariano Peruzzotti, CIPP/E, Senior Associate, Marval O'Farrell & Mairal
Polish Implementation of the GDPR
Marcin Lewoszewski, Partner, Kobylańska & Lewoszewski Kancelaria Prawna
#realdata
Birgit Hess, Cloud Security Awareness Lead, SAP Global Security
IAPP Central
Tuesday, 19 November, 17:00 – 19:00
Wednesday, 20 November, 8:15 – 17:00
Thursday, 21 November, 8:00 – 14:45
IAPP Central is your privacy and data protection hub, where you'll find up-to-the-minute resources and tools to help you, and your organisation, meet your challenges head-on. Just tell us what you need — we are here to help.
Networking Lounge
Tuesday, 19 November, 17:00 – 19:00
Wednesday, 20 November, 8:15 – 17:00
Thursday, 21 November, 8:00 – 14:45
Come relax for a few in the Networking Lounge, where you can meet up with colleagues or simply have some downtime.
Charging Stations
Recharge your devices at one of many kiosk towers or tables located throughout the conference.
Volunteer Today!
If you want to get even more from the Congress, get involved! We are currently seeking volunteers. Please email mbullis@iapp.org for more information. If you are already registered for the event, then check out available opportunities and volunteer today.