For sponsors
Welcome, sponsors
Thank you for supporting the IAPP Europe Data Protection Congress 2023. To get the most out of your sponsorship, please see the following.
To help us provide our sponsors with even greater service, we have partnered with Cvent Events to provide you with an exhibitor portal. Please check your email for a communication from Cvent Events inviting you to set a password for your account. The Cvent portal will be used to submit logos and creatives, and as well as communicating important information about the upcoming event.
Get social. Let your followers and friends know you are sponsoring at #DPC23 in Brussels. Simply download the image below and upload it to your preferred social network. Do not forget to tag the IAPP.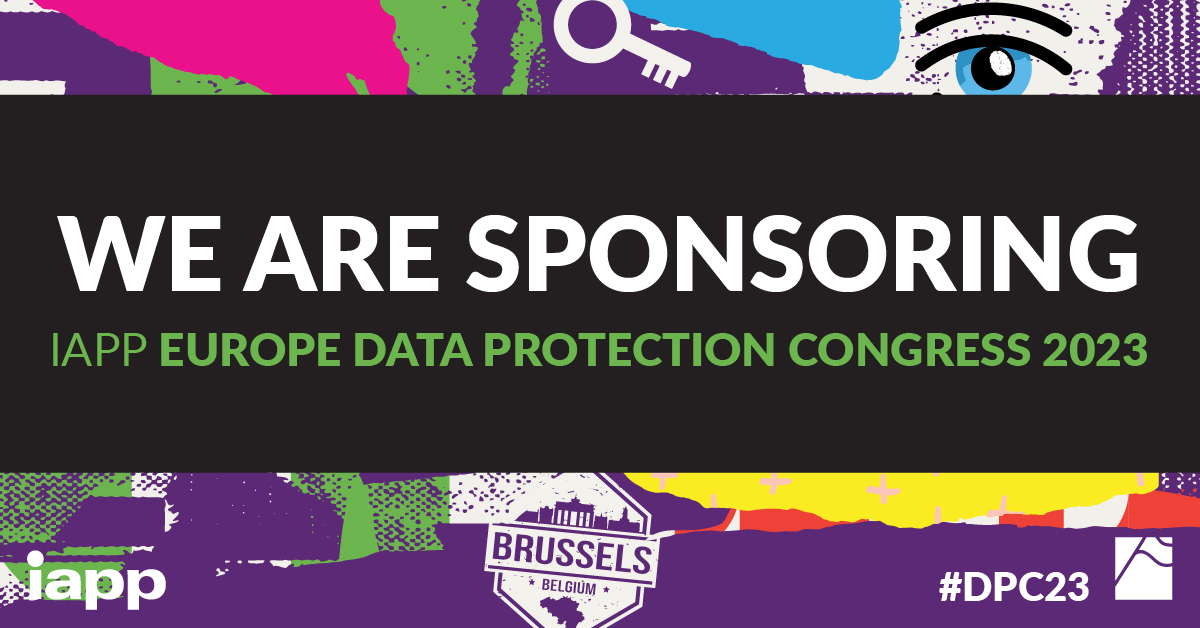 Interested in learning about becoming a sponsor?
Find out about available sponsorship opportunities now. For more information, contact our sales team at sponsorships@iapp.org.