For Exhibitors
Welcome, exhibitors!
Thank you for exhibiting at the IAPP Europe Data Protection Congress 2022. To get the most out of your exhibitor package, please see the following:
Due now! Send us your company logo and description
Please email us your high-resolution company logo in .eps format.
Please email us a 100-word company description. State your company name exactly as you would like it to appear on all our materials.
8 July: Register for exhibitor passes
Your exhibitor package includes two exhibitor passes, allowing you access to the Exhibit Hall and reception only.
Any additional full conference passes must be purchased at the regular conference price.
About pre- and post-conference mailings
You are allowed one pre-conference and one post-conference attendee mailing.
We will provide lists only to a mail house (of your choice), not directly to you.
We must pre-approve all mailings prior to releasing the mailing list; please be sure to plan appropriately.
Send a PDF proof to your fulfilment contact.
You are responsible for all printing and mailing fees.
This is for direct mail only.
Pre-conference mailing list must be used between 3 October and 31 October.
Post-conference mailing list must be used between 22 November and 20 December.
I AM EXHIBITING! Let your friends and followers know that you are exhibiting at #DPC22 in Brussels! Simply download the image below and upload it to your preferred social network. Do not forget to tag us!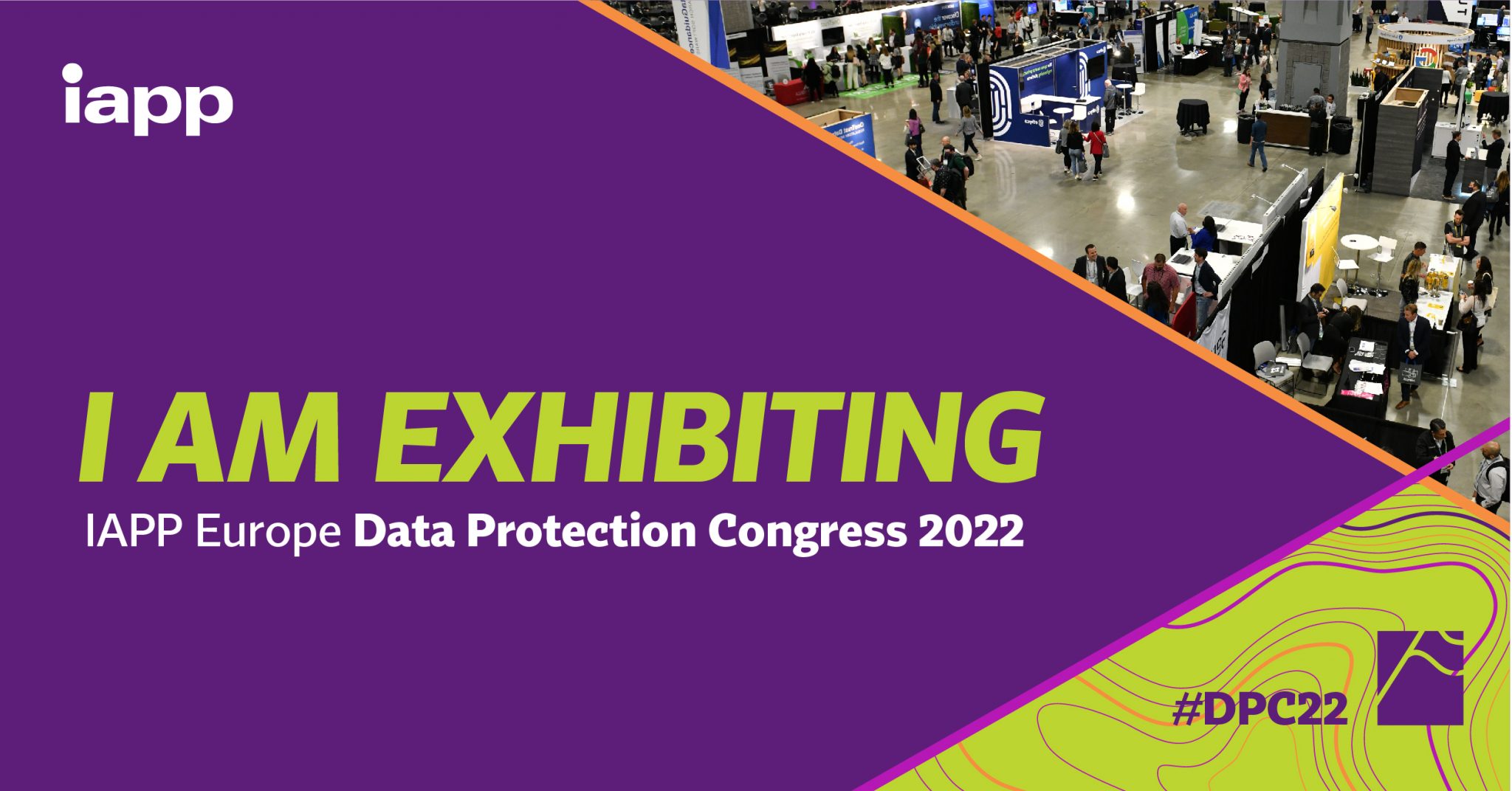 Interested in learning more about exhibiting?
For more information, contact our Sales Team at exhibiting@iapp.org or +1 603.427.9200.
See our Code of Conduct at IAPP events.