Networking+
Get social. Let your followers and friends know you are attending #DPI24 in London. Simply download the image below and upload it to your preferred social network. Do not forget to tag the IAPP.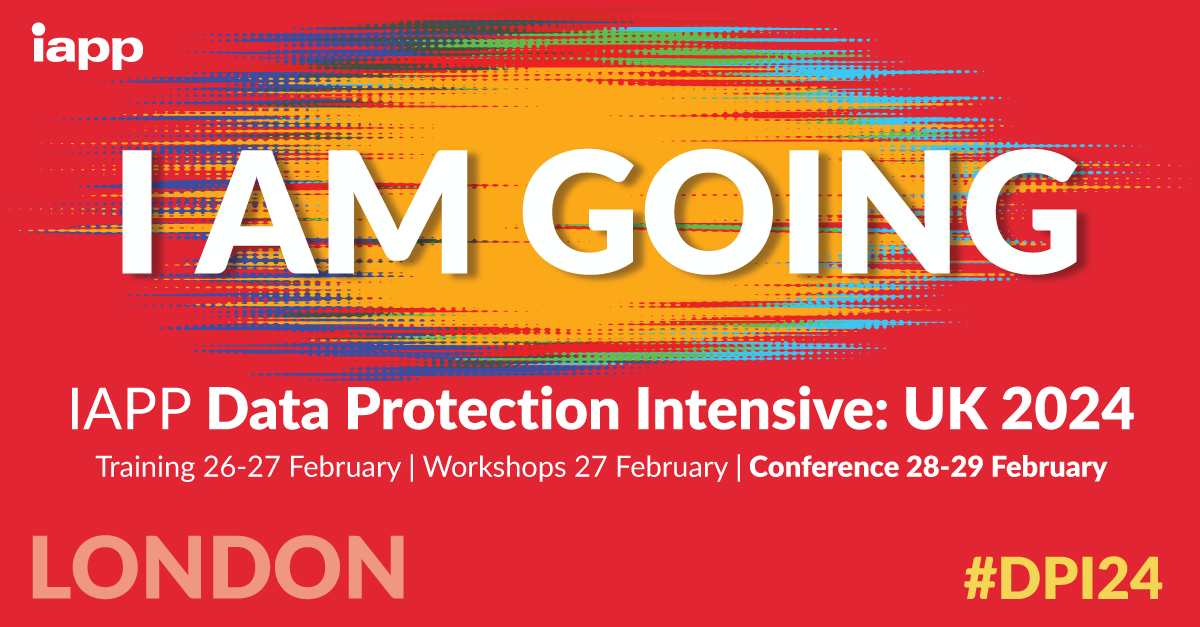 Privacy Social
Wednesday, 28 February, 17:15-18:45
Join your colleagues for food, drinks and networking at the delightfully curious The Alchemist London – Bevis Marks cocktail bar and restaurant. Limited spots available. This event is first come, first served.
Location:
The Alchemist London – Bevis Marks
6 Bevis Marks, Aldgate
London, EC3A 7BA
IAPP Central
Wednesday, 28 February, 08:30-16:30
Thursday, 29 February, 08:30-16:15
Visit us for resources and tools to help you and your company or institution meet challenges head-on. Just tell us what you need. We are here to help.
Volunteer today
Want to be part of, and get more from, DPI: UK 2024? Volunteering is a great way to network while getting a behind-the-scenes look at the conference. Choose from a number of fun, well-organized volunteer opportunities.
Volunteers needed: Meetup hosts, Roundtable Topic Discussion leaders and Mentor Mingle mentors. If you are already registered and want a bigger role, submit your volunteer application today or email volunteer@iapp.org.
Note: Volunteers do not receive complimentary conference passes, but they do receive gratitude and respect. Please ensure you are registered for the conference before you apply.