Artist-in-Residence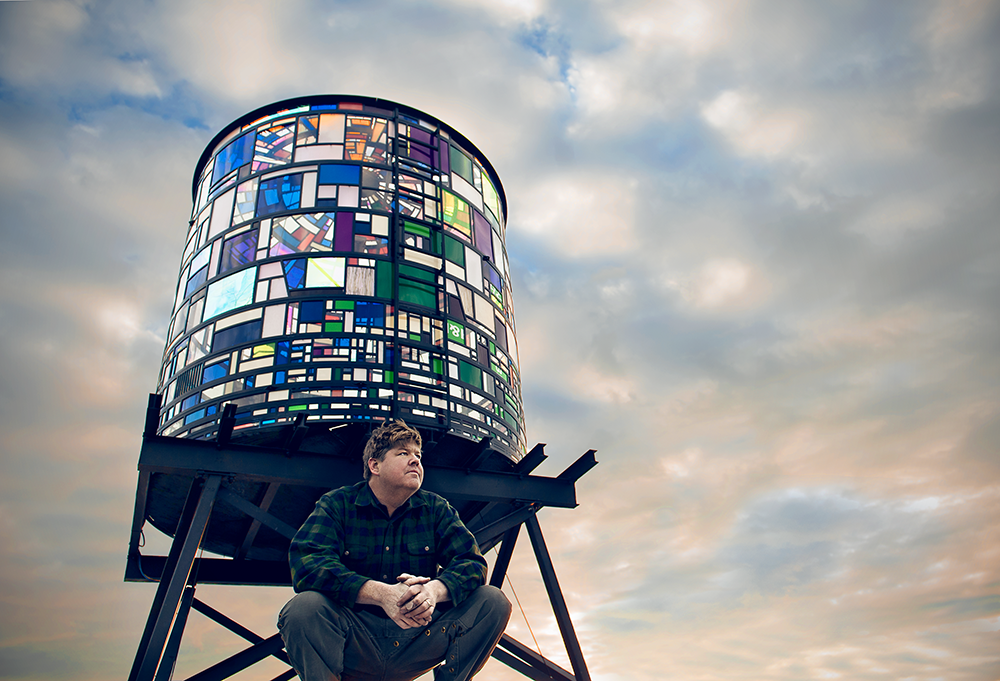 Tom Fruin
The Summit's annual artist-in-residence program features a commissioned work based on the theme of privacy or data.
We are honored to have Tom Fruin as this year's artist-in-residence, and to prominently display his piece for the Summit conference. Fruin is excited to be creating sculptural housing for the infamous phone Roy Olmstead used to manage his bootlegging business. This phone, and the wiretapping case, ultimately resulted in Olmstead's arrest and law-changing legislation on privacy and governmental overreach. The artist will be making a stained-glass style phone booth enclosure with tacit symbols and imagery evocative of the case. Colored acrylic will both reveal and obscure the humble phone, heightening the emotional and physical impact of this important historical artifact.
Fruin (born 1974, Los Angeles) is a contemporary American sculptor. He currently lives and works in Brooklyn, New York City. Fruin graduated from the University of California, Santa Barbara with a Bachelor of Arts degree in 1996. Known for his large-scale installations, Fruin commonly uses steel and colored plexiglass to create monumental sculptures referencing local building structures. He has a drive to make art publicly accessible and sustainable by working with reclaimed materials and alternative energy. Fruin's largest installation to date, the "Watertower' series, is installed on multiple rooftops across New York City and around the country. Other large-scale work has been exhibited in public plazas in Prague, Vienna, Copenhagen, South Korea and throughout the United States.