The Little Big Stage
Monday, March 26
6:40 – 7 p.m.
Preparing for GDPR? Learn About Ways to Comply with SureCloud GDPR Suite
Alex Hollis, GRC Solutions Director, SureCloud
Sponsored by:   
Tuesday, March 27
8:10 – 8:30 a.m.
Privacy Law Specialist Q&A
Rita Heimes, CIPP/E, CIPP/US, CIPM, Research Director, DPO, IAPP
8:35 – 8:55 a.m.
GDPR's 72-Hour Notification Rule: Simplify Compliance Through Automation
Doug Kruger, SVP Sales and Business Development, RADAR
Sponsored by:   
10:25 – 10:45 a.m.
Mitigating Human Risk Factors Through Privacy and Cybersecurity Training
Jessica Walton, Global Business Manager, 3M
Sponsored by:   
12:15 – 12:35 p.m.
From Subject Access Rights to Article 30 Record Keeping: Complying with GDPR
George Chedzhemov, Director, Client Services, BigID
Sponsored by:   
12:40 – 1 p.m.
Privileged & Confidential...And Let's Keep It That Way!
Doron Goldstein, CIPP/E, CIPM, FIP, Co-Head, Privacy, Data and Cybersecurity Practice, Katten Muchin Rosenman
Sponsored by:   

1:05 – 1:25 p.m.
Privacy Software to Build and Maintain a Demonstrably Compliant Privacy Program
Ray Pathak, CIPP/C, CIPT, FIP, VP, Privacy Office Solutions, Nymity
Sponsored by:   
1:30 – 1:50 p.m.
Data Ethics and Artificial Intelligence
Bill Schaumann, CIPT, Managing Director, PwC
Sponsored by: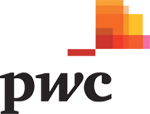 3:30 – 3:50 p.m.
Using Technology for an Evidence–Based Approach to GDPR Compliance
Kristina Bergman, CEO, Founder, Integris Software
Sponsored by:   
3:55 – 4:15 p.m.
Follow the Data: Best Practices and Tips on Meeting GDPR Article 30 Requirements
Janalyn Schreiber, CIPM, Consulting Director, East, TrustArc
Sponsored by:   
Wednesday, March 28
12:30 – 12:50 p.m.
Democratize Data Privacy—Real Time Data Risk Intelligence & Consent Management
Andy Sambandam, Founder and CEO, Clarip
Sponsored by:   
12:55 – 1:15 p.m
Blurred Lines: A Candid Look at the 2017 Norton Cyber Security Insights Report
Nicholas Cramer, Director, Breach Response, Symantec
Sponsored by: